Wow! Hard to believe another year is starting to slip by and 2022 trend articles are popping up everywhere. We have a plethora of opportunities to catch up on these Kitchen Design Styles trends in different industries since the Group of Companies we represent consists of countertops, cabinets, and lighting. We'll get into that later, so let's dive right in.
First check out the article in a blog post recently sourced on NewDecorTrends. As we head into a new year, 2022, all leading economic indicators indicate a rise. It will be a better year than most because Covid for the most part is in the rear-view-mirror. Sure, there is some uptick in new cases but think how far we have come from last year. Get in now with your renovation project.
Three themes you may consider for kitchen design styles in 2022 include Minimalism, Ecostyle, and High-Tech.
Minimalism
If you take this path, you will reject all necessary detail in favor of functionality. Younger generations, i.e., GenY/Millennials, GenXers, and Young Boomers are gravitating to this style and are clearing space for unnecessary items.
Quoting NewDecorTrends — "The demand for ecological natural materials is still high with this Kitchen Design Style. This is especially true for kitchen countertops. A beautiful and unique texture can radically transform the look of the entire headset. Therefore, the most striking representatives of nature are wood and marble."
Marble finishes in modern kitchens will always find their use, even if the design is very simple or discreet. The unique texture of marble, created by nature, has a unique aesthetics, so this material can also be used as a floor covering and in the creation of a monolithic "island" or apron.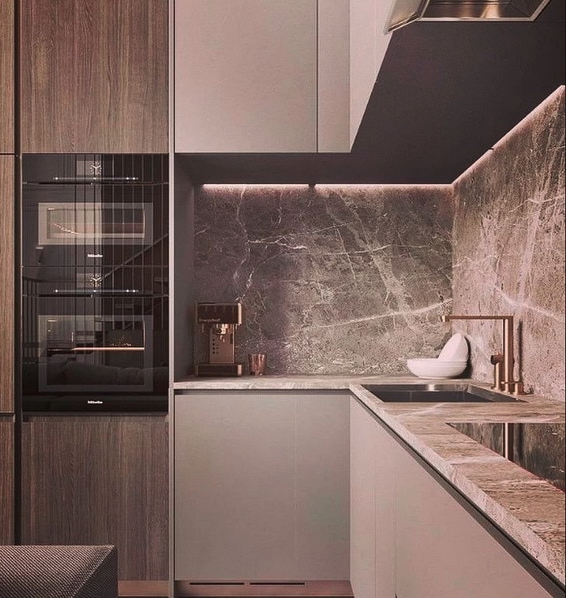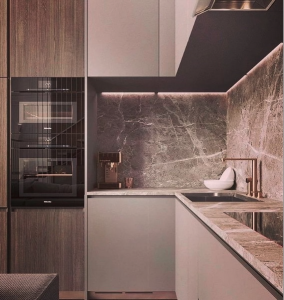 Ecostyle
You draw your inspiration from nature and wish to minimize the impact on the environment. Eco-style Kitchen Design Styles continue to be popular. Check out this article from the Blog Eartheasy on Green Countertop Choices for Your Kitchen. Consider Quartz. Long-lasting and low maintenance, naturally hard quartz is combined with resin to create a nonporous surface.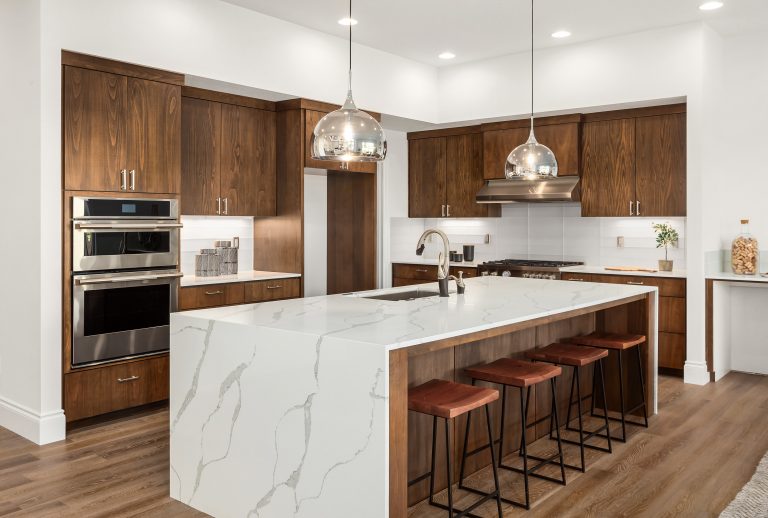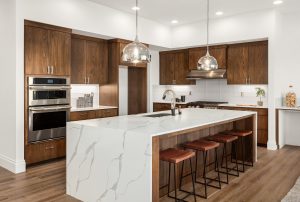 High Tech
Defining the High-Tech kitchen or for that matter, any room where one seeks out the conveniences of day-to-day living is trendy. Moving forward in 2022 the popularity in the use of technologies designed with clear geometric proportions is an appeal for all generations. Today, this style is increasingly finding its use in the Kitchen Design Styles of the kitchen space.
The theme is succinct and ultramodern and features decorative stone on countertops, backsplashes (and walls), and modern, high-tech lighting and appliances.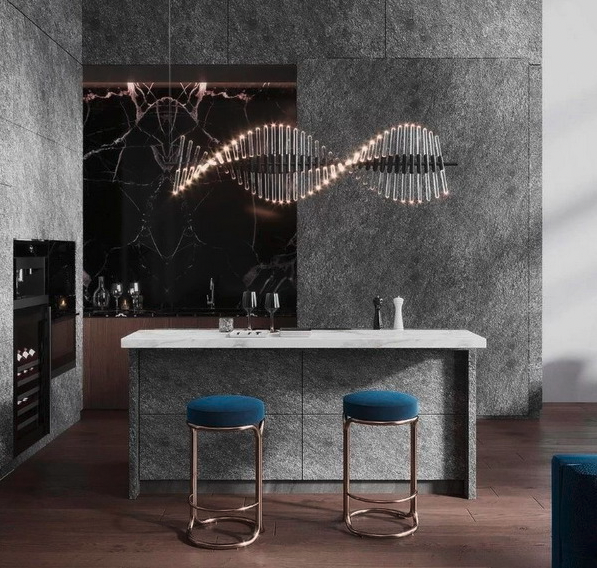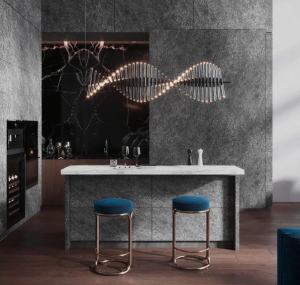 When to Call-In the Professionals
You can start by contacting Kitchens by Design, also known in Northeast Iowa as KBYD with locations in Cedar Rapids, Davenport, North Liberty, and Iowa City. Their team of designers can help you get ready for the kitchen of your dreams. They can advise on kitchen and bathroom cabinets featuring brands such as Aristokraft, Homecrest, Omega, and more. They can also get you measured for custom countertops in stylish granite, quartz, or marble.
Elite Stone Fabrication, also known as ESF located in Lisbon, IA is your next stop. They will take care of your countertop fabrication and installation. There is a reason why they are called "Elite" — superb quality with every order.
Finally, if you need lighting, the place to go is Illuminate, also located in North Liberty and Davenport. Check out their inventory of stylish and functional lighting options.
Together these three companies can make your dreams come true.