Smart sink choices for new stone countertops
Choosing the perfect sink for a stone kitchen or bathroom countertop is a blend of functionality, style, and durability considerations. The beauty of stone countertops, whether it's granite, marble, quartz, or any other type, demands a sink that complements and enhances that elegance. Here's a step-by-step guide to help you make the best decision:
Determine the Sink Type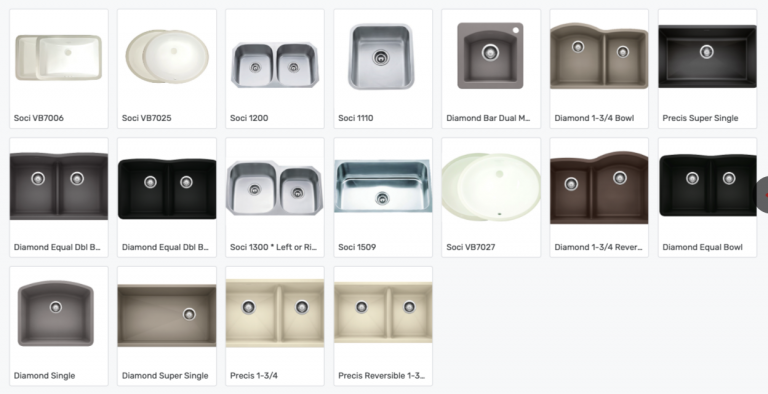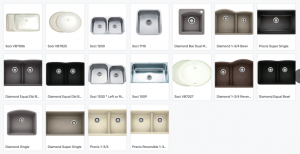 Undermount:
Popular for stone countertops, these are installed beneath the counter, offering a seamless look and making it easier to sweep crumbs or water directly into the sink.
Top-mount (Drop-in):
These sit on top of the countertop with the rim showing. They're easier to install but might disrupt the continuous flow of the stone surface.
Integrated:
Made from the same material as the countertop, it offers a seamless transition from the counter to the sink.
Farmhouse (Apron-front):
A large, deep sink that has a forward-facing section replacing a portion of the counter.
Material Matters
Choose a sink material that complements your stone countertop:
Stainless Steel:
Versatile, durable, and easy to clean. It's a classic choice that goes well with most stone types.
Porcelain or Ceramic:
Ideal for bathrooms, they provide a classic look.
Composite:
Made from a mix of materials, often resembling stone, they can blend well with stone countertops.
Natural Stone:
If you want a seamless look, a sink made from the same stone as the countertop can be both luxurious and harmonious.
Size and Depth
For kitchens, consider how you'll be using the sink. If you frequently wash large pots and pans, you might want a deeper, wider sink.
In bathrooms, where space might be limited, prioritize the sink's width over depth.
Consider the Faucet
Ensure the sink you choose is compatible with the type and number of faucets, handles, and accessories you plan to install. Account for the number of holes required and their spacing.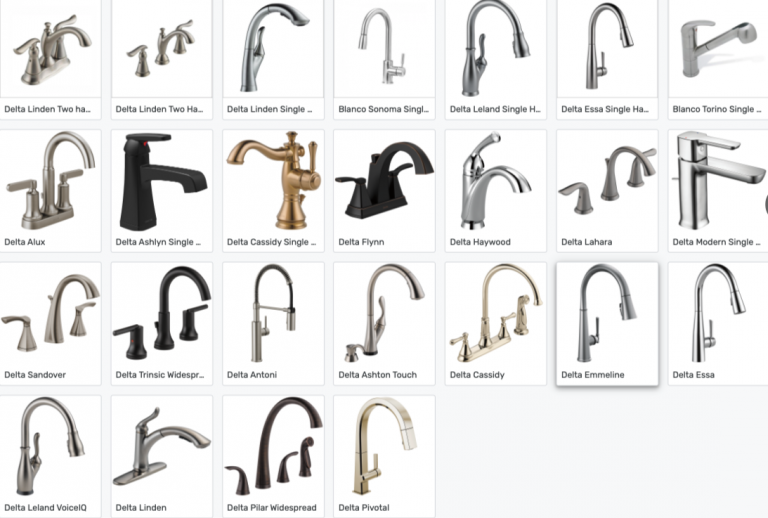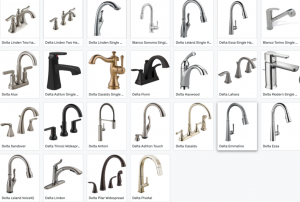 Evaluate Maintenance
Some sink materials may require more maintenance than others. For example, natural stone sinks can be porous and might need periodic sealing, just like the countertop.
Drain Placement
Center:
Most common placement which allows for easy installation and effective drainage.
Rear:
Can offer more usable space beneath the sink, especially if there's a garbage disposal.
Overflows and Drainage
For bathroom sinks, consider if you want an overflow—a feature that helps prevent accidental overflow of water. For kitchen sinks, think about the drainage slope. A good sink will have a subtle slope to ensure water and debris flow towards the drain.
Budget
Lastly, set a realistic budget. While it's essential to get a sink that matches the aesthetics of your stone countertop, it's equally important not to overshoot your financial limits.
Conclusion:
A sink is more than just a functional element; it's an integral part of your kitchen or bathroom's design, especially when paired with a stone countertop. Take the time to consider both the visual and functional aspects of the sink, ensuring it complements the beauty and durability of your stone surface. With the right choice, you'll enhance not only the usability of the space but also its aesthetic appeal.
View our sinks and faucets collection on the ESF App: https://elitestone.arreya.com/#69303
Additional Articles
Thoughtful Integration https://www.kitchenbathdesign.com/thoughtful-integration/ written by Elizabeth Richards February 4, 2022 Kitchen & Bath Design News
Find Your Perfect Kitchen Sink https://kowalske.com/kitchen-sink-guide/ Kitchen Ideas, Trends Kowalske Kitchen & Bath
Which Type of Kitchen Sink Should You Choose? https://www.houzz.com/magazine/which-type-of-kitchen-sink-should-you-choose-stsetivw-vs~129266120 Houzz Learn the pros and cons of common kitchen sink styles and materials Amanda Pollard December 3, 2019 Senior Editor at Houzz UK and Ireland. Journalist and editor specializing in interiors and architecture.
6 Things to Consider When Choosing a Kitchen Sink https://www.houzz.com/magazine/6-things-to-consider-when-choosing-a-kitchen-sink-stsetivw-vs~144212804 by Jennifer Ott August 22, 2022 San Francisco-based architectural color specialist and design writer. Jennifer's work has been featured in many print and online publications.
42 Best Kitchen Sinks for Every Style and Space https://www.hgtv.com/design/rooms/kitchens/best-kitchen-sinks February 23, 2022 By: Maria Conti
Kitchen & Bath Inspiration: Sink Smarts https://www.thisoldhouse.com/21377199/kitchen-bath-inspiration-sink-smarts By This Old House
The Search for the Perfect Kitchen Sink https://www.sprucemagazine.ca/the-perfect-kitchen-sink/ BY ATthena MC Kenzie Spruce Magazine