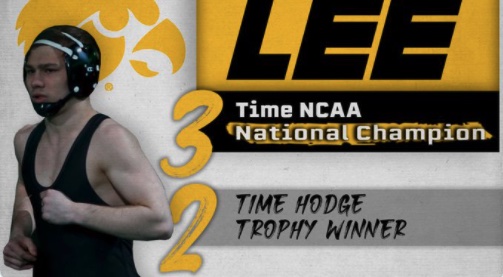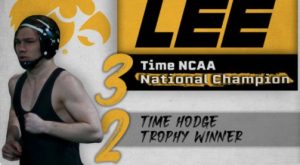 Spencer Lee, University of Iowa 3-time NCAA wrestling champ and All American will be at the Elite Stone selection center to sign autographs. This event will be on Friday, August 20th from 12:30 until 2:00 PM. The Elite Stone selection center is located at 941 Meyers Drive in Lisbon, Iowa. You may bring your item to autograph, otherwise autograph cards will be provided by Elite Stone. Free food and refreshments will also be served.
One of Wrestling's Most Celebrated Wrestlers
Spencer Lee is one of the most celebrated wrestlers in collegiate history. Some of his accomplishments include:
3-time NCAA champion (one of only 7 in program history)
2-time coveted Hodge trophy winner
All American
Big 10 wrestler of the year and medal of honor winner
Academic All-Big Ten and NCAA Academic Scholar
Work Hard and Be the Best You Can
In less than six months, the 2022 Winter Olympic Games will begin in Beijing, China. Spencer also his sights set on qualifying for the 2022 Men's US Olympic Team. He's, a champion who's foundation is built on hard work and the never-ending pursuit of being the best.
"There is no one better than Spencer to match the culture of Elite Stone" says Elite Stone owner Eric Krob. He embodies everything our company aspires to be. You might say, wrestling is embedded in every aspect of who we are. In fact, many of our employees are also state wrestling champions, place winners, and qualifiers. "We've also adopted Spencer's famous quote, excuses are for wusses", added Krob.
ESF will never stop their pursuit of excellence, like Spencer  Lee on becoming one of the best wrestlers in the history of the sport.
Elite Stone Mission
We want our customers to be given the best possible countertop purchasing experience. Elite Stone demonstrates perfection starting with our sales staff all the way to their final installation and inspection.