Soapstone is a metamorphic rock composed of talc, quartz, and various other minerals, created when the subduction of tectonic plates causes a dramatic shift in heat and pressure.
Most of the soapstone used today comes from India, China, or Brazil. Soapstone, however, has also been found in the United States, Switzerland, Italy, Germany, France, England, Canada, Austria, and Australia. Check out Geology.com What is Soapstone? to learn more.
Its  properties make it extremely versatile. It can be made into a variety of items that include the following:
Countertops for kitchens and laboratories
Fireplace hearths and liners
Plates and bowls
Sculptures and carvings
Cemetery markers
Tiles for walls and floors
Are soapstone countertops easy to maintain?
Yes. A homeowner will only need ordinary soap and water to clean it. It can't be damaged by acids like wine or lemon juice – which is one reason scientists use it in their labs. Since soapstone is heat-resistant, you can place hot pans and pots on it without damaging it. It doesn't get stained, but it may get darker as it ages. The main downside to soapstone is its softness that makes it vulnerable to nicks and scratches. Mineral oil can make them less noticeable and make the veins in the soapstone more prominent. Other properties that soapstone shares with talc include the following:
Nonabsorbent
Nonporous
Soft and easy to carve
Resistant to alkalis and acids
High specific heat capacity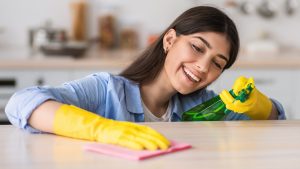 While soapstone doesn't see as much use as other materials, it is undeservedly neglected given that it brings several unique advantages to the table. Check out this table  from the Marble Institute of America listing the Countertop Surfaces: Pros and Cons to see how Soapstone stacks up to other stone products.
Applications
It typically comes in varying shades of gray. Occasionally, a slab of soapstone may have a greenish tint or slight marbling. You won't find soapstone countertops in a wide array of colors like you might with other countertop materials. But while soapstone may be less colorful than some of its countertop counterparts, its distinctive look makes it exceptionally ideal for some applications.
For example, the modern farmhouse look is currently extremely popular in interior design and décor.As soapstone countertops were often the material of choice in kitchens years ago, they make perfect design sense today if you are trying to recreate a vintage look. The clean, streamlined look of soapstone countertops are also at home in industrial-look décor.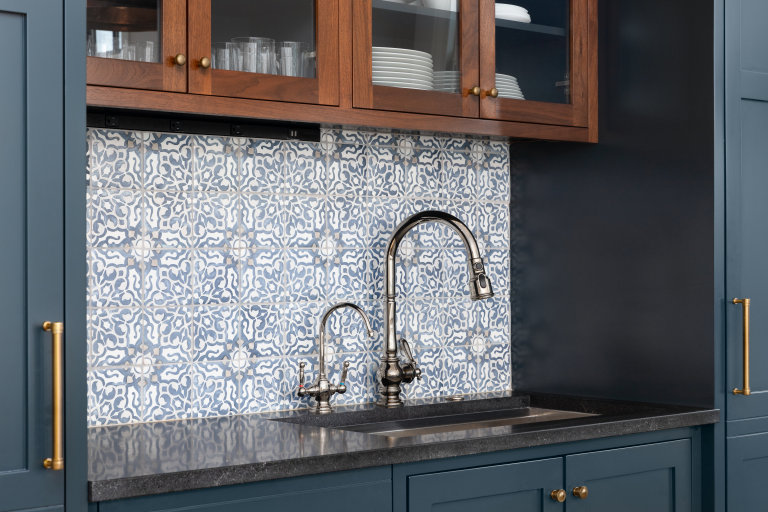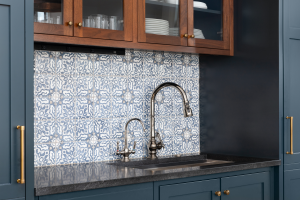 Longevity & Durability
No matter how beautiful your soapstone countertop is, it's important that it lasts for as long as possible; a gorgeous countertop won't mean much if its beauty wears away over time. You can find soapstone in different levels of hardness, and the kind that is best suited for countertops. The kitchen and bathroom are both perfect areas for soapstone countertops because this natural material is resistant to many different types of stains, blemishes, and chemical  reactions.