The Caprice Master Shower/Vanity
A Caprice master shower/vanity typically features elegant and luxurious design elements. The shower area often includes high-end fixtures, such as rainfall shower heads, body jets, and steam options for a spa-like experience. The use of premium materials like marble, granite, or quartz is common for the vanity countertops and shower surrounds, adding a touch of opulence.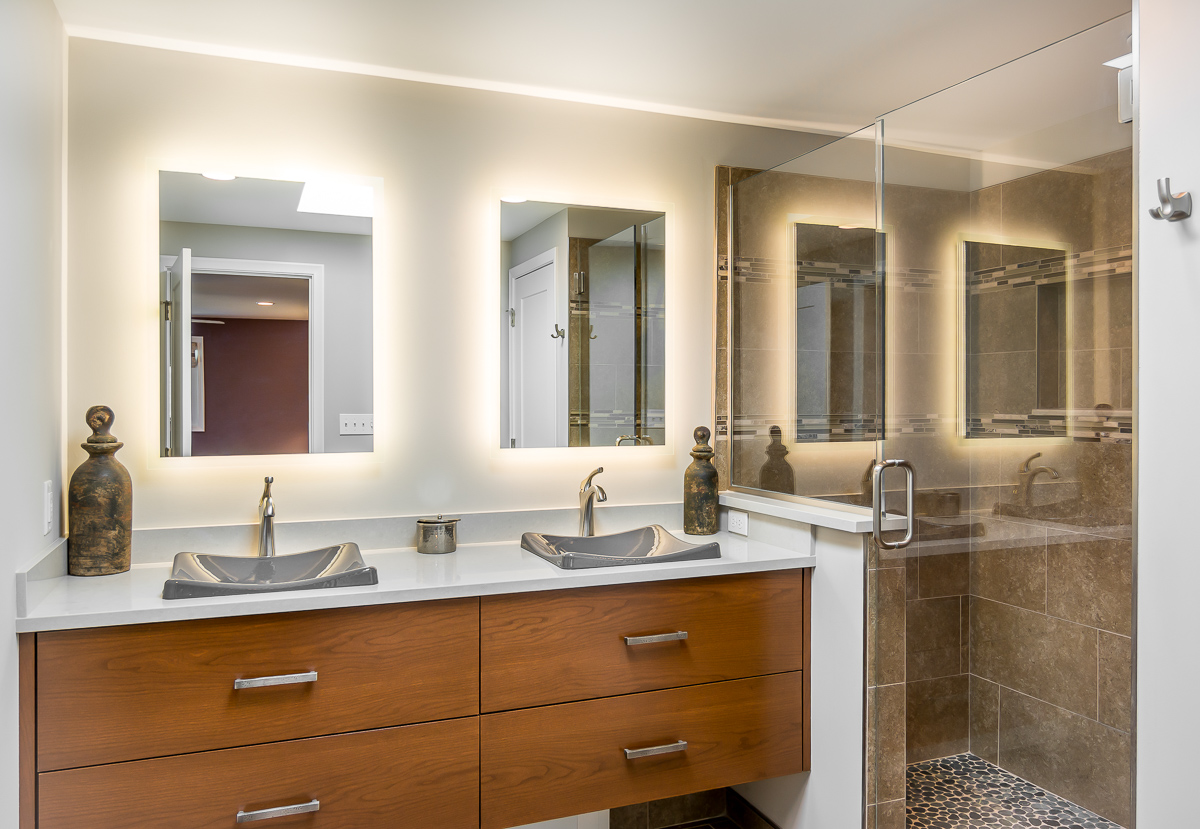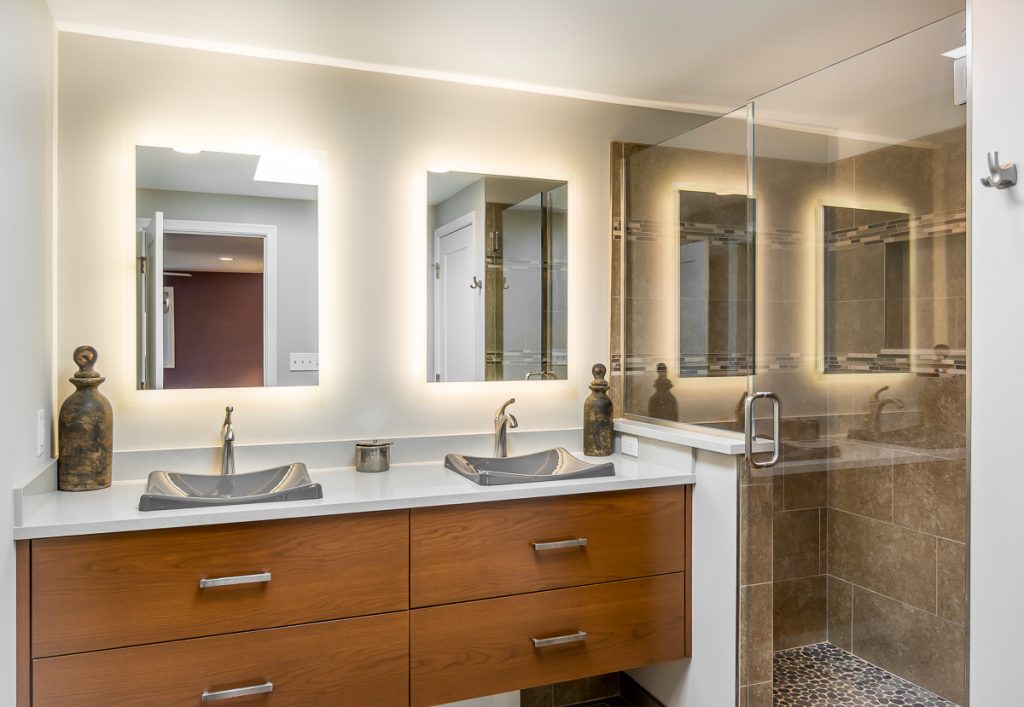 A Blend of Functionality and Elegance 
In the realm of bathroom design and innovation, there's always a product or a brand that captures the imagination of homeowners, designers, and architects alike. Enter the Capricemaster shower/vanity. This product, a harmonious blend of sleek design and functional efficiency, has been turning heads and becoming the heart of many modern bathrooms.
Aesthetically Pleasing to the Eye
The Capricemaster shower/vanity isn't just a utility; it's an art piece. With its minimalistic design, it fits seamlessly into contemporary bathroom spaces, exuding a sense of luxury and class. Whether you opt for a monochromatic color scheme or a more vibrant palette, this product easily adapts and elevates the room's overall look. Check out more bathroom trends for 2023.
Its refined lines, smooth finishes, and subtle detailing make it a delight for those with an eye for design. There's a sophistication that it adds to the space, making it feel more like a spa retreat rather than just a standard bathroom.
Versatility at Its Best
One of the prime features of the Capricemaster shower/vanity is its versatility. It's not just a shower or just a vanity; it's an integration of both, designed to maximize the use of space, especially in more compact bathrooms.
For homes or apartments where square footage is at a premium, this two-in-one fixture ensures that homeowners don't have to compromise on either utility. Whether you're taking a refreshing shower at the end of a long day or prepping yourself in the morning at the vanity, it offers a fluid transition between these two essential bathroom functions.
Top-of-the-Line Features
When you invest in a Capricemaster shower/vanity, you're not just paying for a visually appealing product; you're also investing in state-of-the-art features. Some of the standout elements include:
Integrated Storage: The vanity component isn't just a sink. It comes equipped with storage solutions for your toiletries, makeup, and other essentials, ensuring a clutter-free space.
Water Efficiency: In an age where sustainability is key, this product offers efficient water flow rates without compromising on performance. This not only reduces your water consumption but also leads to savings in utility bills.
Temperature Control: The advanced thermostatic controls ensure that your shower water is always at your preferred temperature, offering a consistent and comfortable experience every time.
Easy Maintenance: Designed with the user in mind, its surfaces are resistant to common bathroom stains, and cleaning is a breeze. This ensures that your bathroom continues to shine and look new for years to come.
Personalization Options
Another impressive feature of the Capricemaster shower/vanity is the range of personalization options it offers. Depending on your preferences and bathroom layout, you can opt for different configurations. From the choice of taps to the design of the showerhead, and even the finish on the vanity surface, homeowners can truly make it their own.
A Worthwhile Investment
While the Capricemaster shower/vanity might be an investment, it is one that pays off in the long run. Not only does it add to the property value by virtue of its modern design and features, but it also offers durability, ensuring that homeowners won't be looking for replacements or major repairs anytime soon.
In the world of interior design, bathrooms are often considered a space that can either enhance or detract from the overall appeal of a home. With products like Capricemaster's shower/vanity, homeowners can ensure that their bathroom is not just functional but also a testament to modern design and innovation. Need additional design help? Check out his step by step guide in How to Choose a Bathroom Vanity.
In Conclusion
The Capricemaster shower/vanity is a testament to how design can meet functionality without any compromises. It's a fitting choice for homeowners looking to bring a touch of luxury to their bathrooms without foregoing practicality. Whether you're in the process of building a new home or renovating your existing space, consider integrating the Capricemaster into your design for a bathroom that truly stands out.