Full slabs and remnants may be sourced online by viewing the ESF Slabcloud inventory. ESF currently carries 27 different material types. The stone inventory is also on display at the ESF Selection Center located at 941 Meyers Drive, Lisbon, IA 52253.
Selection Center Info
Monday-Thursday: 8am – 5pm
Fridays: 8am – 4pm
Saturdays: 10am – 1pm

Closed Sundays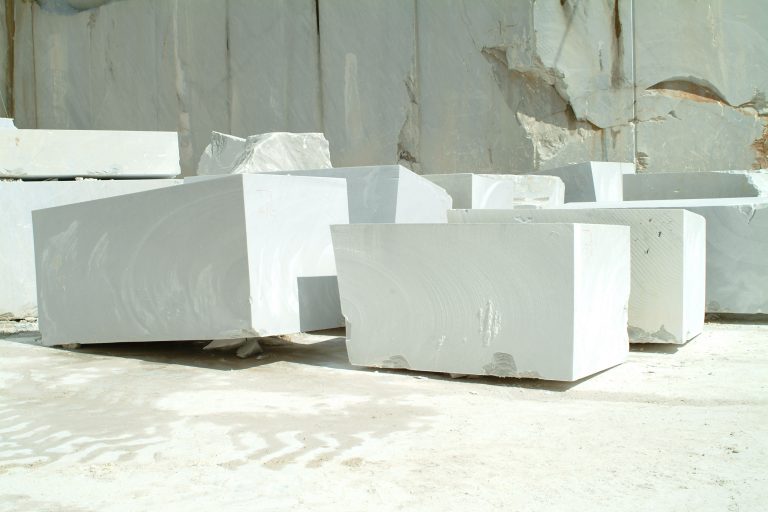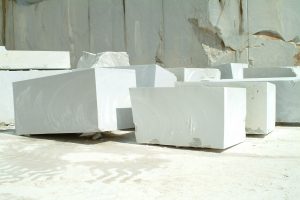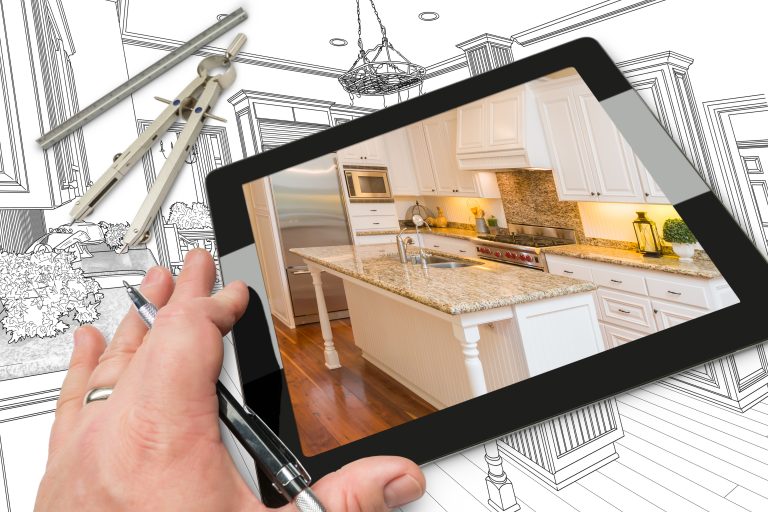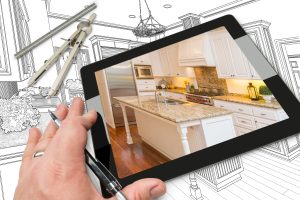 .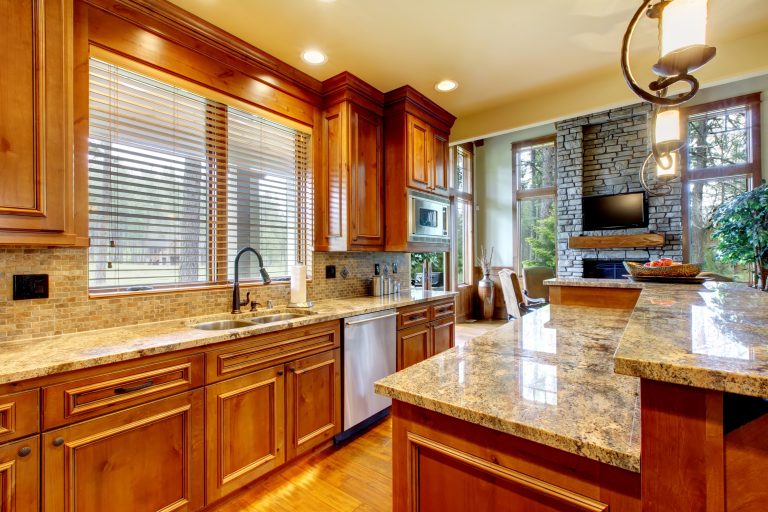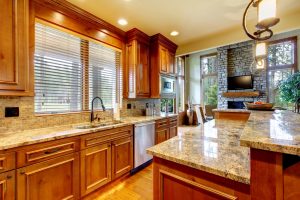 .
Material Types
Aggranite
Aggranite represents the pinnacle of quartz engineered stone. Its strength, beauty, and ease of care places it in an elite class all its own. It is durable and is non-porous making it easy to clean. Quartz is one of nature's hardest minerals. Surfaces are composed of up to 93% quartz which results in beautiful stone that is designed to last. In the Aggranite process, numerous polymers and pigments are added providing a range of durable and beautiful quartz surfaces in a wide variety of colors and finishes.
Aurea
The only quartz with high definition character movement evident in its sharp, clean, tight lines, which in previous generation quartz often appear blurry or washed out. The only quartz with translucency equivalent to real marble. Indications of this depth are evident through soft and subtle undertones of color beneath the surfaces.  The only quartz with a grainless surface, resulting in better light reflection and higher shine. The way Aurea Stone is produced, together with PHI Technology, the end result is an extraordinary white background, in fact one of the brightest and whitest on the market. Watch Video.
Caesarstone
Caesarstone is the premier manufacturer of quartz surfaces and offers the most extensive color palette available. The unique mixture of ground quartz aggregates, polymers and pigments provide a surface that lasts a lifetime. Caesarstone is a manmade, engineered stone surface that uses a combination of loose quartz, resins, and pigments. It is manufactured in Israel with subsidiaries worldwide. Watch Video.
Cambria
Cambria consists of pure, natural quartz—one of the hardest and most common minerals on Earth—and pigments and binders. Some of Cambria's designs have the natural look and feel of granite, marble, and other quarried stones, but they all feature superior performance because of Cambria's strength and durability. Cambria is nonabsorbent and nonporous and will not absorb food and liquids like granite does. And best of all, it is maintenance free. Watch Video.
Colorquartz
Colorquartz is designed in California, making quartz surfacing available to design-inspired spaces around the world. Practical, durable and attractive, Colorquartz has significant advantages over natural stone and other surfacing materials due to its superior strength and quality. Colorquartz offers a lineup of surfaces filled with fascinating patterns created from adding recycled material such as glass, mirrors and crystals to marble-like movements and textures achieved by using the latest in quartz technologies. With over 60 colors to choose from, the possibilities are endless. Watch Video.
Corian
Corian is a brand of solid surface material created by DuPont. Its primary use is as a countertop and benchtop surface, though it has many other applications. It is composed of acrylic polymer and alumina trihydrate (ATH), a material derived from bauxite ore. Corian Quartz, formerly known as Zodiaq, is a versatile line of quartz products manufactured by the chemical giant DuPont. Corian Quartz comes in over 40 colors and various interesting textured varieties. They are available at design centers and big box stores nationwide. Corian Quartz comes in over 40 colors and various interesting textured varieties. Watch Review.
Dekton
Dekton is Cosentino's innovative, ultracompact high-performance surface that offers endless design possibilities for outdoor and indoor spaces. It's made of a combination of quartz, porcelain, and glass. It is describe as a hybrid of the best materials in the market for surfacing. It's significantly less expensive than quartz, quartzite, marble and granite; the uninstalled prices for those materials are the same or more than the installed price for Dekton. It is made under great heat and pressure in a sintering process – a bit like a man-made metamorphic rock. This produces an extremely tough, scratch-resistant and heat-resistant material. Watch Video.
Granite
Hanstone
One of the newest brands of quartz countertops is Hanstone. With over 40 colors and unique patterns to draw inspiration from, HanStone Quartz will be sure to compliment any design style. HanStone is a hard, non-porous, natural quartz surface, making it the ideal choice for kitchen and bathroom countertops. Due to the incredible strength of quartz as a rock, HanStone quartz is six times as strong – and six times as durable – as granite surfaces. HanStone quartz is scratch and chip resistant. See Hanstone Kitchen ideas.
Watch Video.
Inspire Quartz
Founded in 2011, InspireQuartz is one of the leading quartz surface manufacturers and suppliers, mainly producing quartz slabs and countertops in China. Inspire Quartz is the intelligent choice for all your surface needs because it combines the power of natural quartz with modern surface technologies and design elements. The non-porous, non-absorbent, heat resistant surface will remain scratch and stain resistant for years to come. You'll never have to seal or wax your Inspire Quartz surface and can expect it to stand up to the rigors of everyday life. View Kitchen Ideas with Inspire Quartz.
Marble
Marble is also relatively hard, but not as hard as granite. Marble can be classified into four groups A, B, C, and D. These groups indicate fabrication ability, based on the level of hardness. Marble also comes from the earth, it is a metamorphic stone formed from recrystallized carbon. It is formed when limestone is subjected to intense heat, pressure, and chemical solutions, due to shifting in the earth's crust. Marble formed from very pure limestone is white, while the presence of other minerals, such as clay, silt, and sand, can give it richly varied coloration. Marble is typically found in the mountainous regions, and there are few quarries in the United States. Learn More: 5 Reasons to Use Natural Stone for your Counter Tops from the NSI – Natural Stone Institute
Metro Quartz
MetroQuartz brings you the world's finest engineered stone in a variety of stylish, contemporary hues to help you get the look you've been dreaming of. Beautiful yet durable, it's the perfect choice to bring your countertops and other surfaces to life. MetroQuartz offers the beauty and feel of natural stone with the performance and design versatility of an engineered product. All of our surfaces come with a limited lifetime warranty so you can rest easy knowing your surface will always look as good as the day it was installed.
Nustone Quartz
NuStone Quartz, manufactured using the most advanced techniques available, is made from 93% natural quartz aggregates and high-quality polymer resins and pigments. Each slab is made from a unique and proprietary formula assuring the best and cleanest mixture, creating an aesthetic and durability unparalleled by other quartz surfaces. NuStone Quartz is made blending a multitude of colors and varied grain sizes, creating a rich and complex natural stone appearance that inspires creative designs and influences trends. NuStone is a versatile and attractive product used for a wide range of residential and commercial applications, including high traffic and heavy use areas. NuStone can be used as kitchen counter tops, vanities, bar tops, table tops, Wainscots, shower and tub surrounds, interior cladding and other innovative vertical & horizontal designs.
Pompeii Quartz
Pompeii Quartz is a natural surface material made from pure and natural quartz. It is bound with resin, inorganic pigments and manufactured with the most advanced machinery, Breton Technology. Bretonstone is a company in Italy that has a patent on how to create quartz with the upmost quality and in the most efficient way. Pompeii Quartz is made up of 93% crushed natural stone and 7% resin. You can rest assured knowing Pompeii Quartz is made with Breton Technology and is of the highest quality.
Porcelain
Porcelain has a high level of mechanical resistance, low porosity and high density, which, on a daily basis, provide it with durability, innocuity, soft touch and beauty. It is known for its hardness, whiteness and translucency. Pros: Porcelain countertops are extremely durable as they are heat, scratch, and UV resistant which allows the surface to be installed as countertops, cladding, and flooring in both indoors and outdoor applications. Porcelain, while extremely durable once installed, is very fragile during the fabricating process and can easily be chipped or cracked, which also makes finding an experienced fabricator highly important. porcelain is also resistant to fading from UV rays, making it an ideal addition to both indoor and outdoor spaces. Porcelain is heat-resistant, as well. Watch Video.
Q Quartz
Q Premium Natural Quartz is a natural quartz surface that is comprised of quartz and resin materials and is manufactured using the internationally patented Bretonstone system of Breton S.p.A., Italy. Q is a durable natural quartz from MSI. Made with 93% quartz and backed by a Residential Lifetime Warranty, Q is scratch-resistant, stain resistant, and offered in an array of contemporary colors. Q's smooth and impervious surface is unsuitable for bacteria and microorganism to harbor and grow.  If safety and hygiene are a part of your countertop purchasing decision, Q is the perfect choice for your kitchen. Watch Video
Quartz
With significant advancements in countertop stone manufacturing, quartz now offers beauty that outshines natural stone. It can even be made to resemble materials such as granite and marble. Quartz countertops are made using engineered stone. This engineered stone is comprised of about 90% loose quartz. The rest is resins and pigments. Quartz countertops are more versatile and durable than quartzite. Quartzite countertops are produced using natural, porous stone that is cut to exact dimensions. Quartz countertops are engineered stone that is molded into custom shapes. Watch Video.
Quartzite
Quartzite is an abundant metamorphic rock that occurs naturally when sandstone or chert rich in quartz experiences heat and high pressure. Quartzite is typically made of more than 90% quartzite, however some can get as high as 99%. Quartzite has a glassy appearance and resembles marble in some cases. This generally desirable appearance has made quartzite one of the most popular countertop materials. Quartzite countertops are produced after slabs of the natural stone are mined and precisely cut to ensure aesthetic appeal. Watch Video.
But most quartzite is too porous to use as a countertop material in its raw form; without sealant, it would soak up liquids with ease. As such, the countertops are typically coated in polyurethanes, wax, or acrylic. This process is essential for the practicality of quartzite countertops in the kitchen.
Radianz Quartz
Radianz is a composite material, containing more than 90 percent quartz mixed with resin polymers and pigments. The surface is, thus, very durable, easy to maintain and brings out the beauty of natural stone. Radianz is made in Korea by Samsung Cheil Industries, part of the Samsung group involved in the chemicals industry. They already made products that include the resins used in quartz worktops. Radianz quartz tends to be more speckled in comparison to other quartz manufacturers.  Watch Video.
Samsara Quartz
The lights of unique Indian stones come to life on the surface of Samsara, a ceramic tile that slightly shows variegated patterns with thousands streaks of light.
Silestone
Silestone has become the perfect option for kitchen and bathroom countertops over and above other traditional materials such as granite or natural stone. Amongst the features responsible for this popularity are that Silestone countertops present extreme durability in kitchen and bathroom spaces where traffic and daily use is high, and also the endless colors possibilities that are offered with this surface. Silestone® is a hybrid surface made from premium natural minerals manufactured with the exclusive and innovative HybriQ® technology, a more sustainable approach to architectural surfaces. Watch Video.
Soapstone
When looking for a countertop material, you may come across soapstone. Although not as common as other countertop materials, soapstone is one of the most functional countertop materials. It adds on a rustic, elegant and urbane feel, similar to that of slate or granite. The name soapstone is derived from its "soapy" feel that is soft to the touch caused by the talc in the stone which exudes a sensation similar to that of a dry bar of soap. The talc content in architectural soapstone generally ranges from 50 to 75 percent, making it soft and smooth.
Soapstone is an excellent choice for wet spaces such as bathrooms and sauna rooms because it does not absorb water and is not slippery, even when wet. Its soft touch feels good under bare feet. Because of its ability to retain heat, soapstone works well as a finished surface for radiant floors. The main downside to soapstone, however, is its tendency to scratch or chip under heavy wear. Accidentally dropping a cast iron skillet on the counter could result in a chip, and chopping food directly on its surface would surely leave knife marks. Watch Video.
Teltos
Teltos is composed of 93% natural quartz and 7% resin bonding materials. These materials are subjected to a high-tech system of vibro-compaction under vacuum, resulting in a non-porous, agglomerated stone that is exceptionally durable and aesthetically appealing. Teltos Quartz Stone Co Ltd Established as a trading company in Vicenza, Italy; Teltos has developed over the years gaining insight into the desires of its customers and their needs. Together we have become an international manufacturer of the highest quality engineered quartz slabs. Watch Video.
Viatera
Made from up to 93% natural quartz, these engineered slabs feature superior tensile strength compared to natural stone, making them ideal for both residential and commercial buildings, as well as in restaurants and other hospitality settings. Viatera. From LG—the consumer electronics and appliance company—comes the Viatera quartz-based line of engineered stone, manufactured in Italy.
Wilsonart
Wilsonart® Quartz is manufactured with up to 93 percent high quality natural quartz crystals, high quality polyester binders, and proprietary coloring agents that are homogeneous, with uniform color throughout their thickness. Wilsonart is manufactured in Temple, Texas, where Wilsonart's North American business is based. Laminate is only the beginning of their story. Today, Wilsonart is a world-leading manufacturer and distributor of innovative, engineered surfaces. Watch Video.